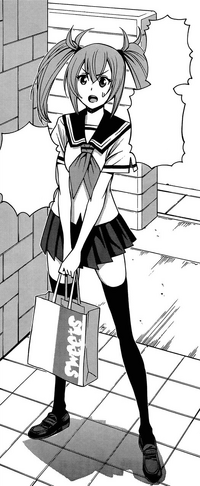 This page deals with Ren Kunanzuki's interactions with the other characters.
After Ren unwittingly caused an accident to occur in which Rachnera clawed her, Ren's parents sold their hosting rights of Rachnera to Kasegi.
Kurusu Household Guests
Edit
Ren had once startled Rachnera who then accidentally clawed her, prompting her parents to sell their hosting rights to a conman. Ren attempted to set things rights by re-applying for the homestay program getting Rachnera to come back to her and to have Rachnera's current host to sign a contract. Ren failed as Rachnera's current host refused to sign the contract due to Ren seeing Rachnera as a challenge and not a person.