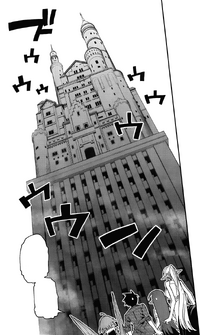 The Mermaid Hotel is a specialized upper-class hotel owned by the Neptune Royal Family.
Located near the Beach, the entire building contains water (similar in nature to a giant water tank) as the hotel is specifically designed to cater towards underwater species.

The hotel serves as the royal family's residence in Japan.
An additional hotel is located nearby for air-breathing visitors.
Ad blocker interference detected!
Wikia is a free-to-use site that makes money from advertising. We have a modified experience for viewers using ad blockers

Wikia is not accessible if you've made further modifications. Remove the custom ad blocker rule(s) and the page will load as expected.