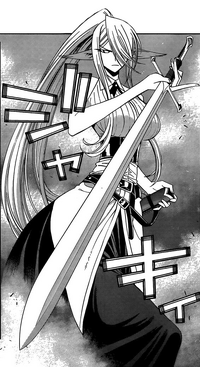 This page deals with Centorea Shianus's interactions with the other characters.
She is shown to be in love with him. Although unlike the other girls, Centorea's affections are in check. But she does have times of being flustered and has fantasies of being Kurusu's wife, and having a baby together. The only intimate she has gotten with him is holding his hand while they walked home from the Extraspecies gym.
Fellow House Guests
Edit
Monster Community
Edit
Ad blocker interference detected!
Wikia is a free-to-use site that makes money from advertising. We have a modified experience for viewers using ad blockers

Wikia is not accessible if you've made further modifications. Remove the custom ad blocker rule(s) and the page will load as expected.