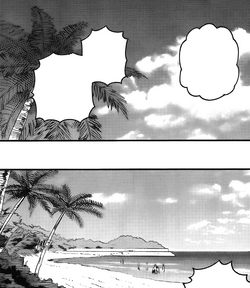 The Beach is a nondescript tropical beach located across from the Mermaid Hotel, near Tokyo.
Many of the beach's luxury activities (such as the Eel Mermaid Massage) are affiliated with the hotel.

The Mermaid Hotel is ideally located near the beach due to its nature of catering to water-dwelling species.
Ad blocker interference detected!
Wikia is a free-to-use site that makes money from advertising. We have a modified experience for viewers using ad blockers

Wikia is not accessible if you've made further modifications. Remove the custom ad blocker rule(s) and the page will load as expected.